Been pretty busy addded several new designs in the shop
http://nano.bigcartel.com
All three tees are available in mens and womens styles.
Also added new button pack and revived an old sticker pack, "7 Hooligans"
These stickers both vinyl and hand drawn are the last of my old style.
screened some new images for more panty prints.
colors and panty styles haven't been chosen yet,
but here are the designs....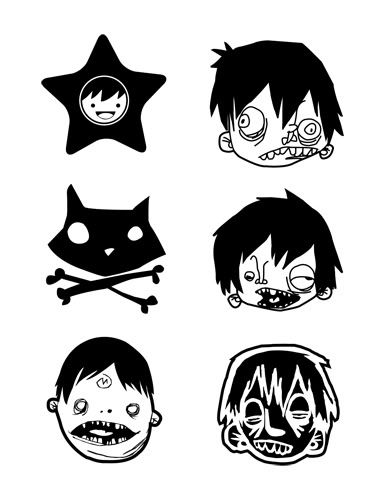 I've been invited to an art show which I also had the opportunity
to do the flyer design for.